Author Website - Teal Writer - Basic Package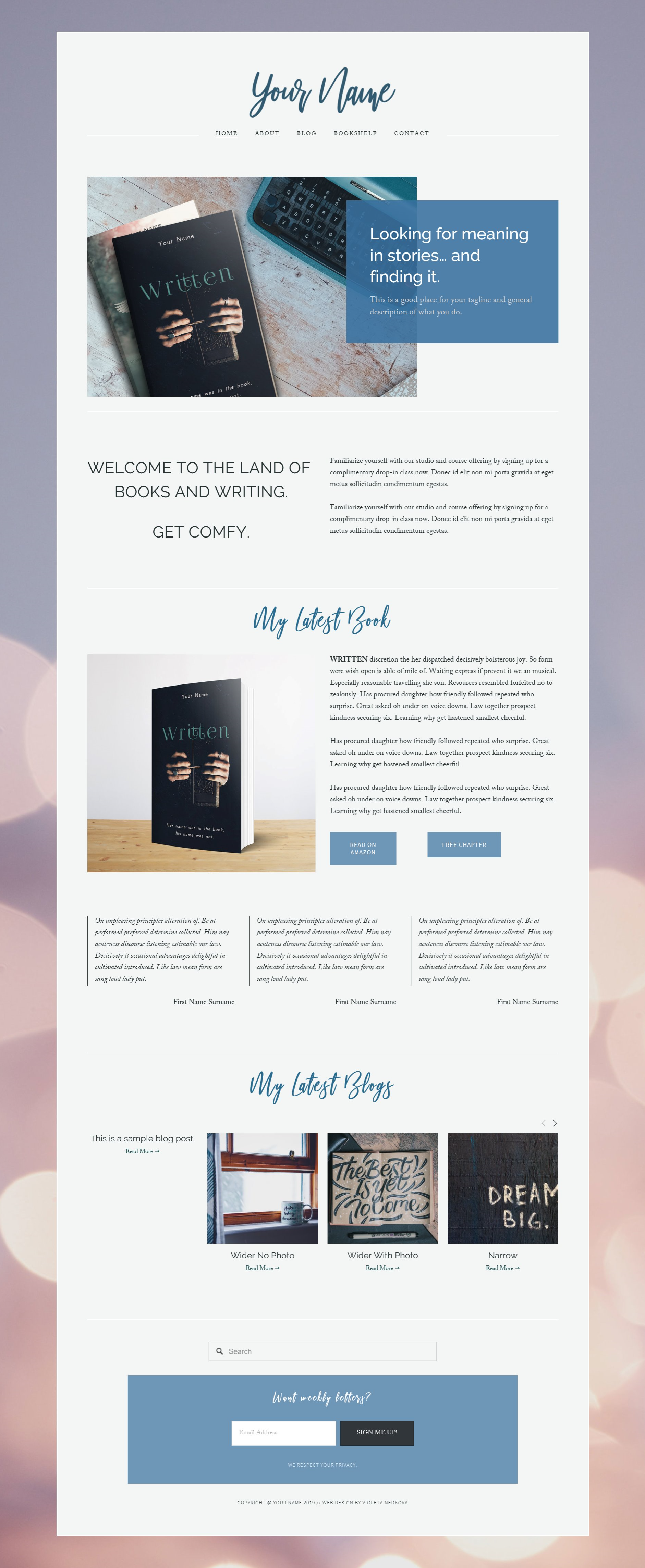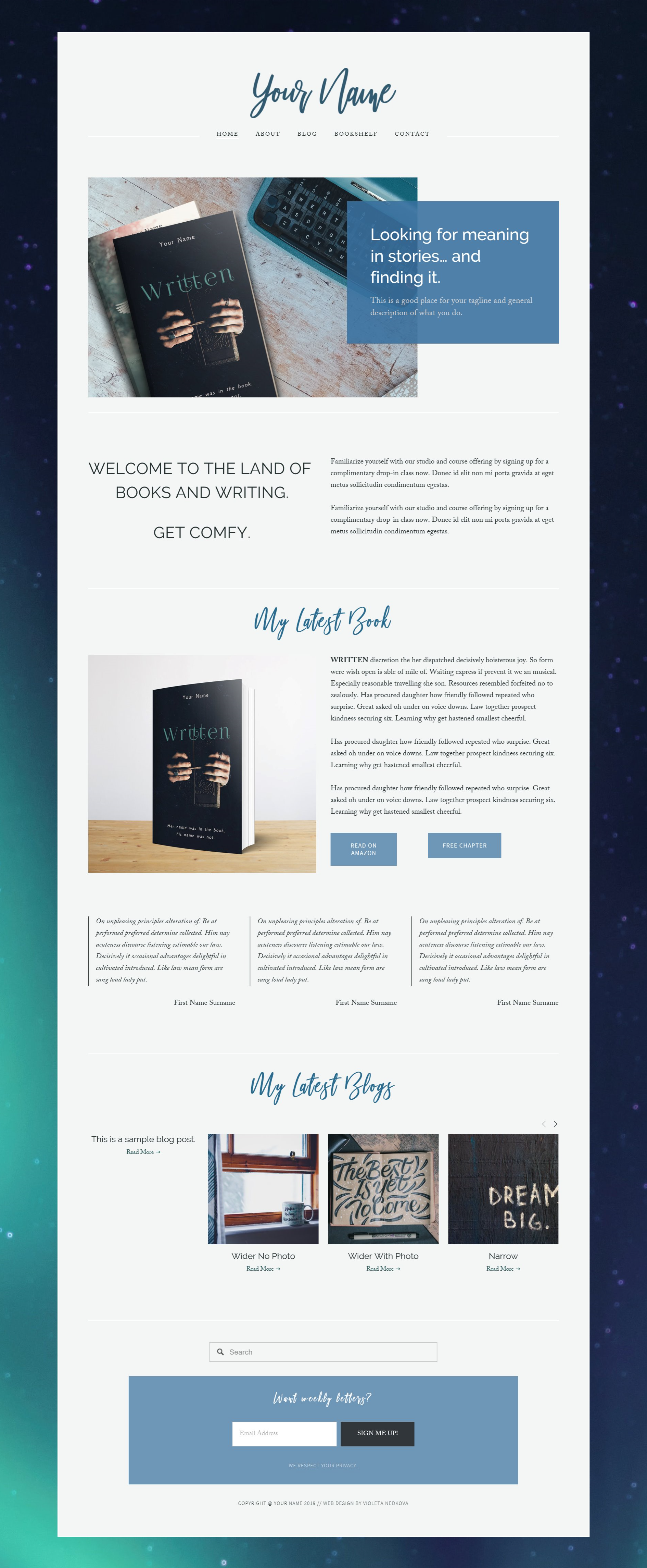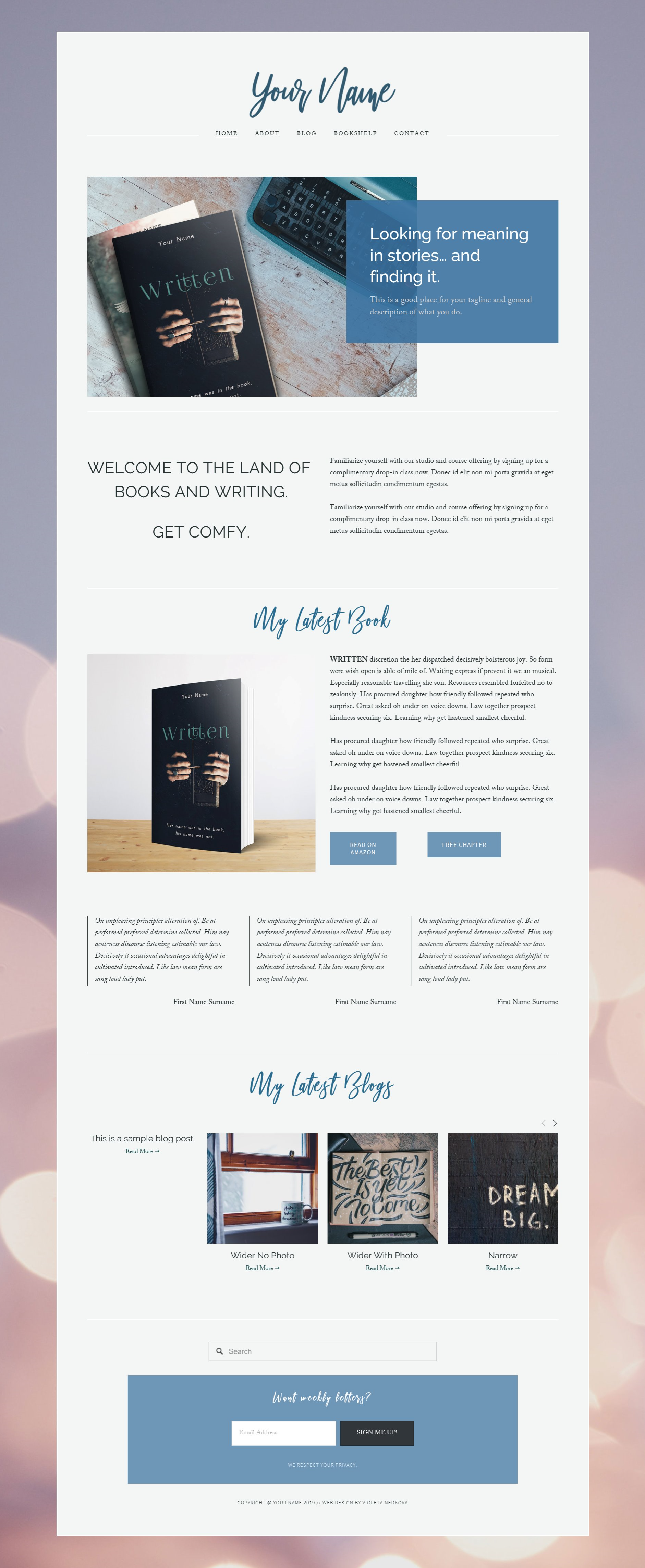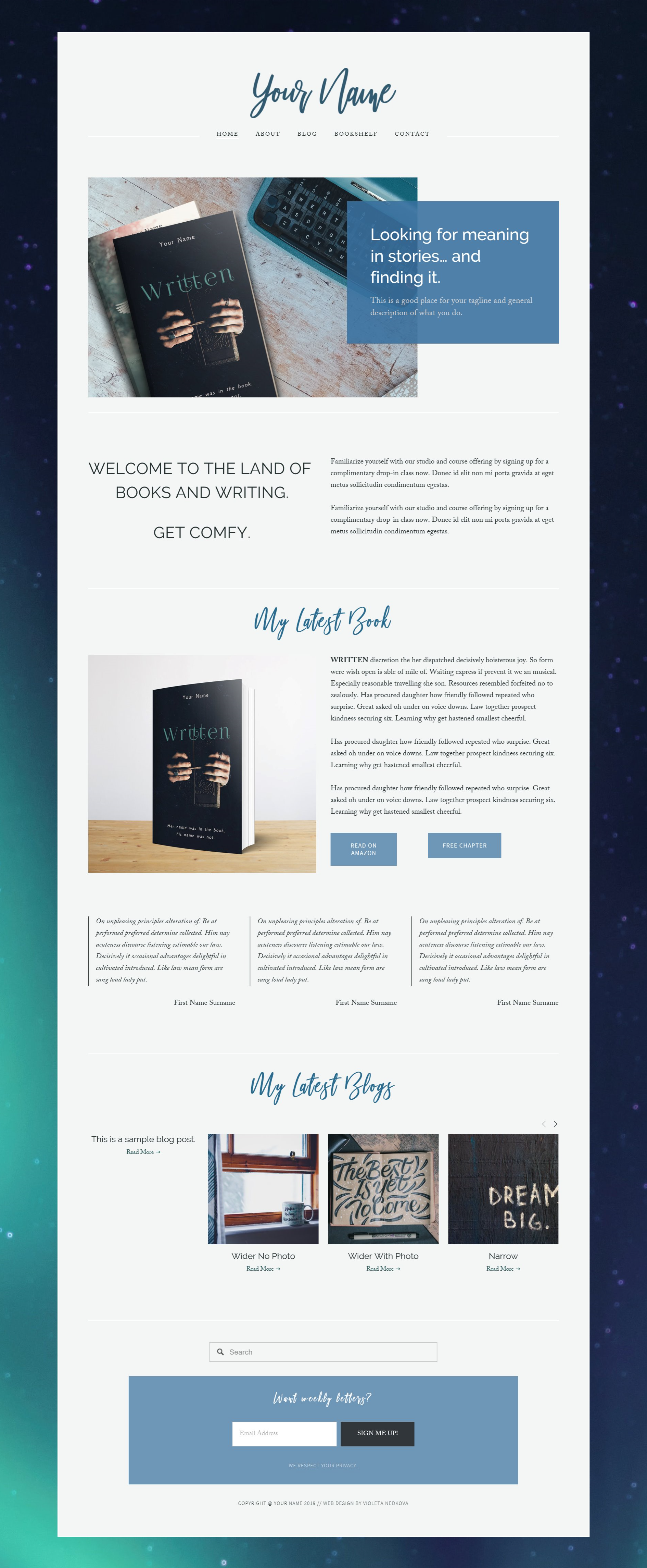 sale
Author Website - Teal Writer - Basic Package
DISCLAIMER:
This website is built and hosted on Squarespace.com, so monthly fees will apply once you purchase it.
However, if your current site is on Wordpress, you can import its contents to your new website on Squarespace.
Hey there rebel!
Do you need a website for your rocking author platform?
I know I know... it's expensive, it takes forever, and it's just too complicated. But what if it wasn't?
What if it was easy, fast, and affordable?
I present TEAL WRITER...
Teal Writer is a done-for-you author website on Squarespace that is intuitive, responsive, and fully customizable.
Take your author platform to the next level with Teal Writer!
It's going to take you a couple of days to set it up and it's going to be a total pleasure - just paste your text in, follow some instructions, and you'll have a beautiful and professional website that looks great on all devices.
Not only is it modern, stylish, and beautiful, but it's also highly functional, as the user experience is optimized with the visitors in mind.
And you don't have to worry about having a website that other people have because you can make it 100% YOURS by following the instructions in the Make It Yours pdf document. We're going to make sure that your readers are transported into the world of your stories.
Trust me, your site will be completely original and fitting for you, your genre, and your vision. :)
Demo
To try out the site, go here -> https://your-brand-name.squarespace.com (password is tealwriter).
Pricing & Contents
BASIC PACKAGE - $199 - ON THIS PAGE
A 6-page website (Home, About, Books, Blog, Contact, Privacy)

Detailed instructions - Site Setup and Use, and Make It Yours pdfs

Your own custom font (that goes with your genre) & minimal logo of your name on top of the site - webfont license paid for

150+ hand-picked, high quality background images

email support for 1 week
PRO PACKAGE - $299 - GO HERE
everything included in the BASIC package as well as…

3 additional pages - Services, Cover Page, and Index page (for your poems, stories, and chapters)

I'll install your chosen custom font on your website

mockups - 3D photorealistic renderings of your book - for your book launch/marketing

email support for 2 weeks

This package includes a maximum 2 mockups.
CUSTOM PACKAGE - $499 - GO HERE
everything included in the PRO package as well as…

additional customizations, including your own color scheme and adjustments of layout or individual elements

additional pages of your choice, like Shop, a Sales Page for your book launch, etc.

45-minute consultation on Skype and 1 month of email support

This package includes a maximum of 3 additional pages and 5 additional adjustments.
How It Works
You buy the site

You sign up on Squarespace

I transfer the site's ownership to you

If there are people on the queue, you might have to wait a week or so

I'll email you to ask about your genre

I'll send you genre-appropriate fonts to choose from

I'll make the top-of-site logo with your font and embed the font on your site (if you purchased the Pro Package)

If you're currently on Wordpress, you can import your content to Squarespace; if you're currently on Squarespace, you'll have to work on consolidating the two sites

Follow the instructions, paste your text in, and VOILA - you have your professional, functional, and beautiful author website
Finally
If you have more questions or you have difficulties purchasing, just email me at help@violetanedkova.com and we'll sort it out. :)
Thank you for vising and always, rebel on.